这个羊毛毡
磁
铁甜甜教学在第
23
期
  (
十一月
)
《阿炳漫画》
Nekomeow
手作教室
里刊登喔~
^__^
This wool felt Donut Magnet tutorial was featured on No.23 (Nov) <
AhBeng Comics
> Magazine
~
  ^__^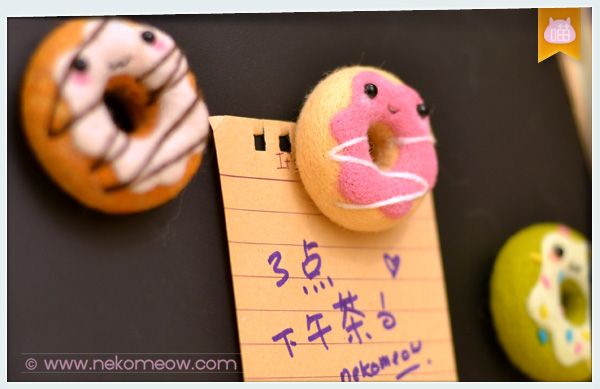 1.
准
备米黄色、粉红色、白色、黑色羊毛、万能胶、竹签、磁铁、
透明
胶片、胶纸、工作垫、羊毛毡戳针和插入式黑色眼珠。
1. prepare yellow-beige, pink, white & black wool, glue, bamboo stick, magnet,clear tape,
transparent pvc film, black animal safety eye, working base & wool felt needle.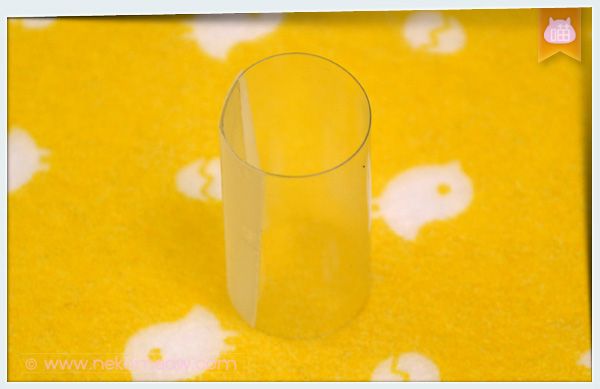 2. tape the rectangular transparent pvc film edge together with a strip of clear tape to form a cylinder.