新的一年要来咯!!~

在这里教大家做个简单又可爱的羊毛毡小兔纸夹给自己或送给朋友,来迎接新的学期喔~ ^__^
A New Year is around the corner!!~

Lets try this simple & cute needle wool felt Rabbit Paperclip tutorial
"gift" to yourself or friends for the new semester~ ^__^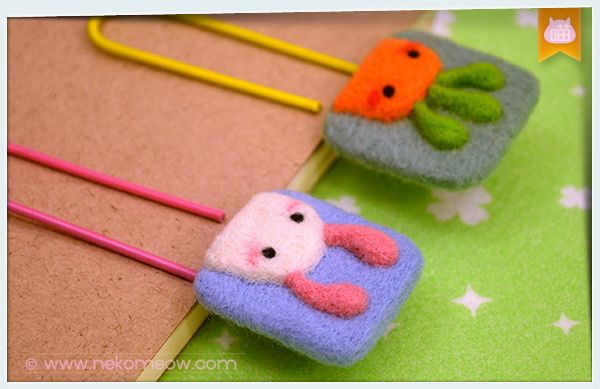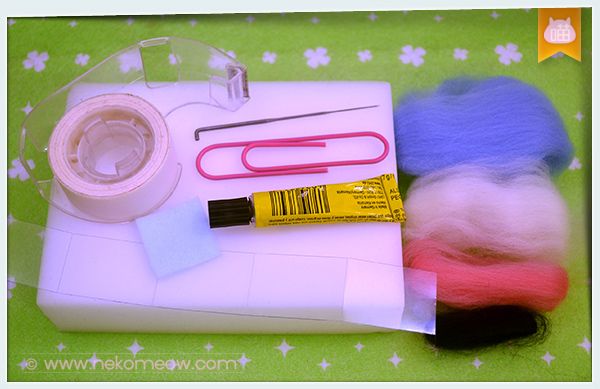 1. 准备粉篮色、粉红色、白色、黑色羊毛、万能胶、纸夹、
不织布、胶片、胶纸、工作垫和羊毛毡戳针。
1. prepare light blue, pink, white & black wool, glue, paperclip, felt cloth,
clear tape, transparent pvc film, working base & wool felt needle.


2. 用胶纸把长方形胶片结合成一个四方形。
2. tape the rectangular transparent pvc film edge together to form a square shape.


3. 取大块的粉篮色羊毛塞入四方形内。
3. fill the light blue wool inside the square firm & nicely.

4. 重复反转戳刺塑成四方块片。
4. needle in place keep flipping & needle random spot to make it firm & get the square piece base.

5. 成四方块片后,取出将四边的方角戳刺修饰成圆角。
5. remove the square pvc film & touch up the square piece base to rounded edge.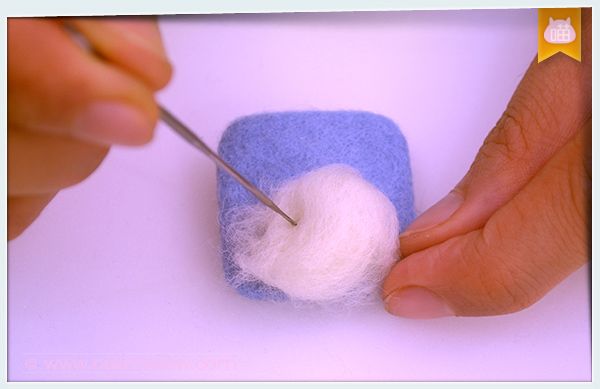 6. 将白色羊毛置放在四方块上刺塑成半圆形。
6. place the white wool on top of the square base & needle to semicircle.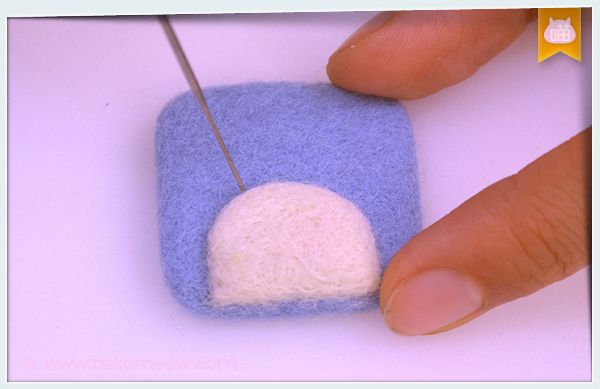 7. 修饰边缘成半圆形。
7. touch up the edges.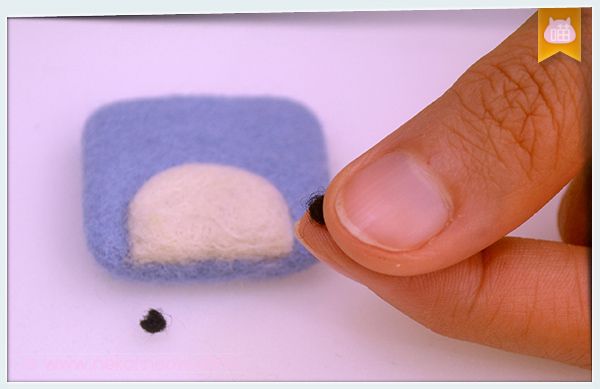 8. 取小量黑色羊毛用手搓成两粒小圆球。
8. take some black wool roll into two little ball.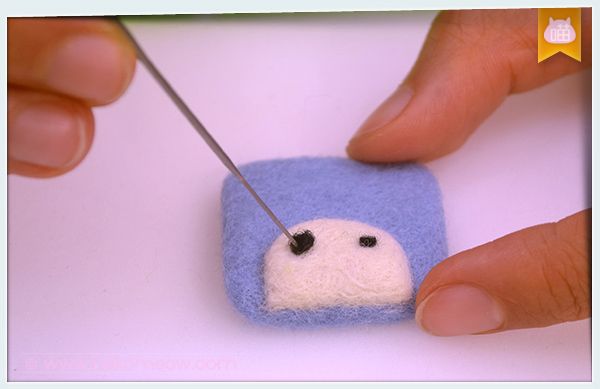 9. 把两粒黑色羊毛小圆球分别在半圆形左右用针戳刺成眼睛。
9. place the two little black ball on top of the white semicircle & needle to eye.

10. 取少许粉红色羊毛铺在眼睛下方戳刺成腮红。
10. place some pink wool below the eye & needle to cute blush.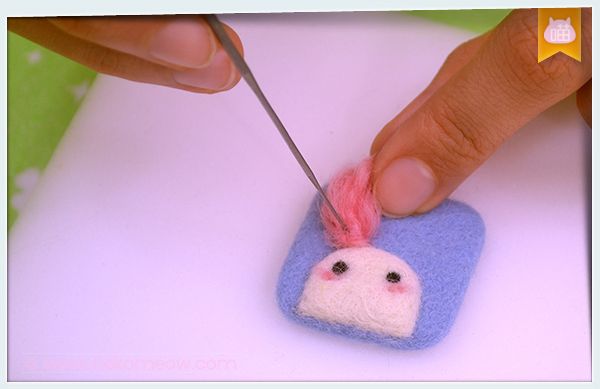 11. 取粉红色羊毛在在半圆形上方戳刺成两个长耳朵。
11. take the pink wool & needle two long ear on above the white semicircle.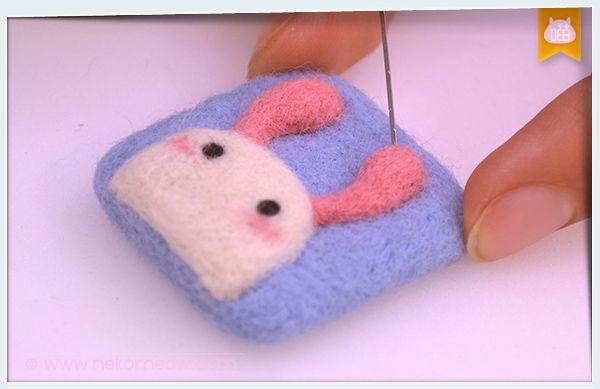 12. 修饰耳朵边缘成圆形。
12. touch up the ear.

13. 把胶水涂在不织布,将纸夹和四方块片背面接合,待干即大功告成。
13. stick the felt cloth, paperclip(in between) & square piece base together
with glue & wait for the glue to dry.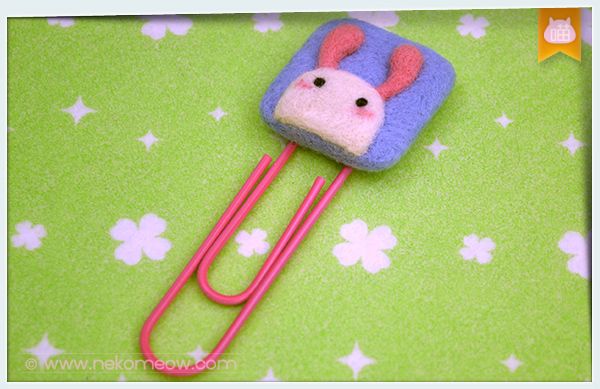 可爱的羊毛毡小兔回形针完成了!♥
mission accomplished! ♥